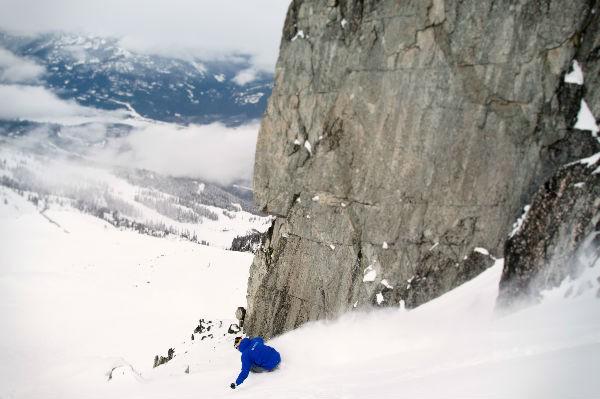 Work on your turn versatility with the ALLTRACKS Bumps Skiing Lesson. Tune in to our head coach, Guy Hetherington – CSIA Level 4 examiner.
This lesson looks at a number of tactics you can use to enhance your bump skiing technique. While you are doing this, it is important to choose terrain that matches your skill set. If you are relatively new to bump skiing, choose a slope that has small, well spaced moguls on a moderate pitch and this will offer you the best chance of success so you can progress.
Before venturing onto mogul fields, we must practice certain techniques on groomed terrain. We need turn versatility in our skiing. We must be able to change our turn size to make the best use of terrain. Secondly, we need to develop a consistency in our turn shape – that is to say each turn should be complete, round and connected to the subsequent turns. Once you can do this, you're ready to tackle the bumps!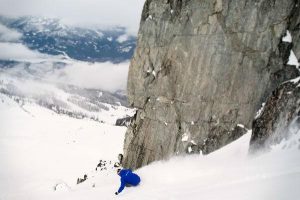 It is good to begin your run visualising the fall line (the path of least resistance down the mountain). Start off by making some medium turns at moderate speed. As you establish a rhythm, cast your focus on the fall line. Your goal is to complete each turn at a 90 degree angle to the fall line. this is harder than it looks. It often take form commitment to finish the turn than you may be used to. The good news is that the more effort you put in to complete the turn, the less effort is required to begin the next. This will help you with transition speed.
Get out there and practice your mogul skiing. If you really want to take your mogul skiing to the next level, why not join one of our ski courses in Whistler this season.