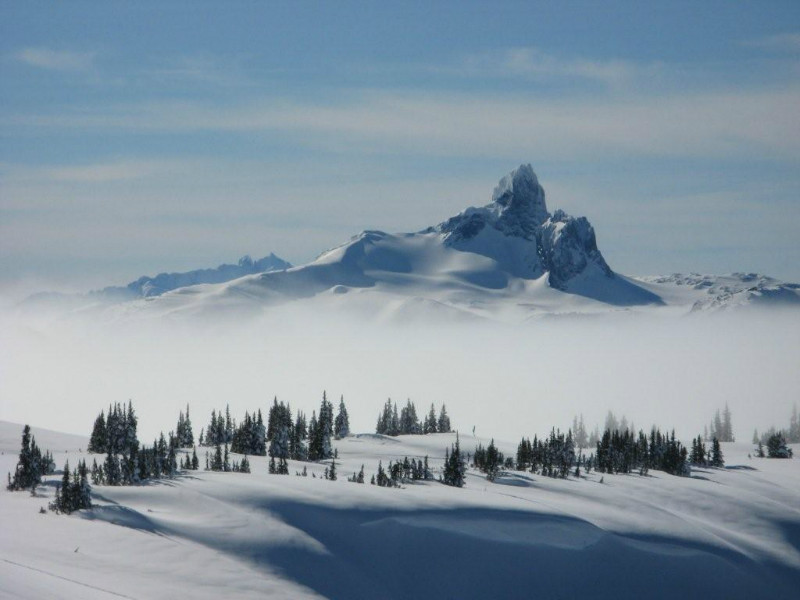 Whistler Blackcomb Mountain Stats
For some people it is enough to know that Whistler Blackcomb is the biggest ski area in North America and that it snows more than virtually any other major resort in the world. These were the two main reasons why we launched our first ski instructor course here back in 2007.
However, others like detail, numbers and the exact statistics that the resort offers. So if you can't take our word that Whistler is the greatest ski resort on the planet, here are the FACTS to help persuade you to ski or snowboard in Whistler this season.
We'll break it down into the following categories: Snow and Terrain
Whistler Snowfall
It Snows big in Whistler. The average annual snowfall over the last 10 winters has been 38.4 feet! or if you prefer – 1170cm or 461 inches. Whichever way you cut it – A LOT!
The snowiest season over the last 10 years was 2010/11 where Whistler saw 1579 cm of snowfall, almost 16 metres of the good stuff.
Whistler also has one of he longest ski seasons of any resort running from November to May, and sometimes even into June. At the end of April they tend to close one of the mountains (either Whistler or Blackcomb) and prepare the mountain bike trails early.
Whistler Blackcomb Terrain
Not only does it snow big in Whistler, it is big! With 8171 acres, or 3307 hectares,  available there is more skiing or snowboarding to last a lifetime. Whistler is made up of two separate mountains, Whistler Mountain and Blackcomb Mountain.
Whistler is the larger of the two with 4757 acres of ski terrain and Blackcomb weighs in with a very respectable 3414 acres. On their own, these two areas would be amongst the largest in North America and together they blow anywhere else out of the water.
Here's how the two mountains compare if you're interested in the finer details:
Whistler
4757 acres skiable terrain
1503 metres vertical drop
100+ trails
2 x terrain parks
19 ski lifts plus the Peak 2 Peak Gondola
11 km longest run
8 Mountain restaurants
Blackcomb
3414 acres skiable terrain
1609 metres vertical drop
100+ trails
3 x terrain parks, 1 super pipe and 1 snow cross track
17 ski lifts plus the Peak 2 Peak Gondola
11 km longest run
9 Mountain restaurants
So as you can see, Whistler's a big old place with almost unlimited skiing and snowboarding. The perfect place for a ski course or snowboard course, regardless of the type of skiing that you're interested in.